Eurocryor offers a unique self-service solution to complement their range of serveover counters.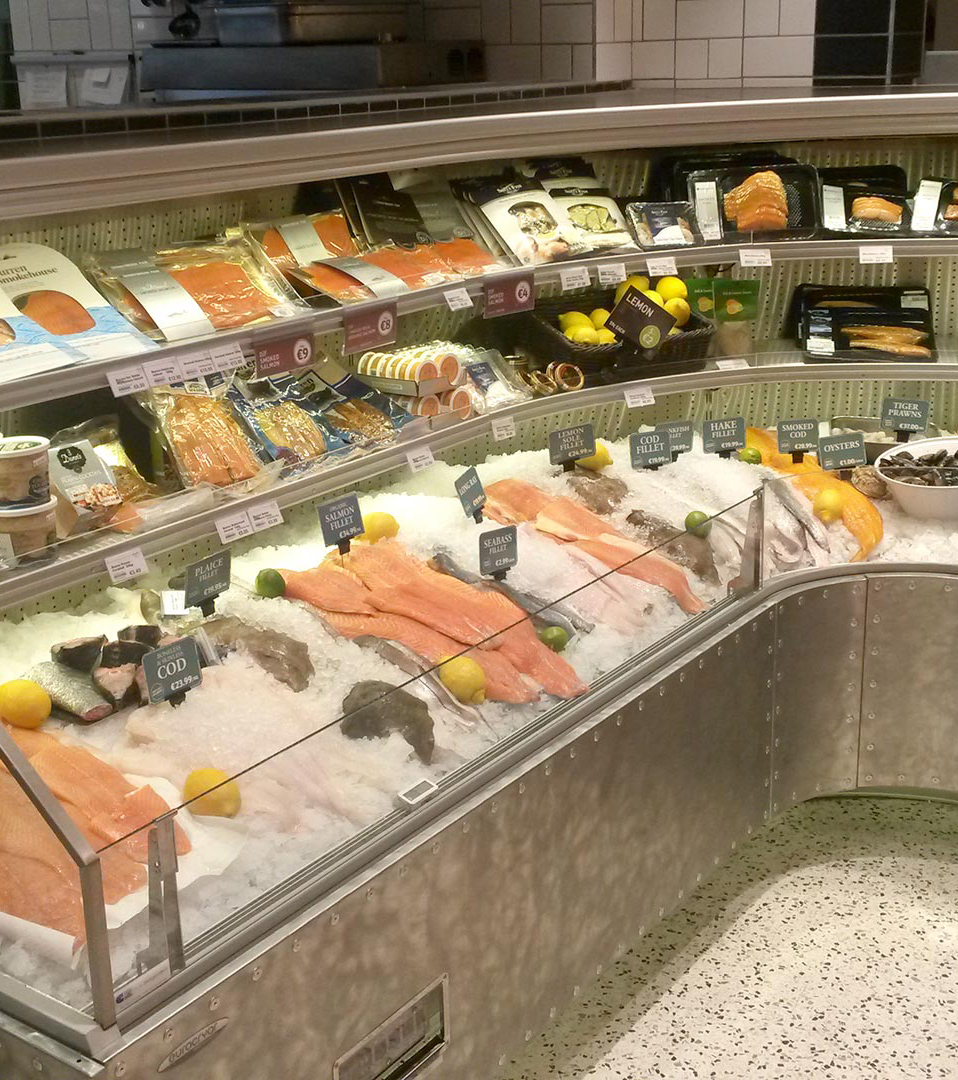 The model GEMINI is a stylish, mid-height, yet large-capacity multideck that is ideal for the self-service of pre-packed fresh foods including fresh meat, cooked meat, pastries, fruit/veg and drinks.
It is available in the same size configurations as the Eurocryor custom-made serveover counters, are manufactured in linear lengths starting from 625mm that can increase as required by increments of 300mm. Fully refrigerated corners (radius or squared) are also available in angles of 22.5°, 45° and 90°.
Its main features and benefits include:
Choice of 1200mm, 1400mm or 1600mm height
Overall depth 1100mm with an option for narrow 900mm depth
900mm stainless steel display deck with 1, 2 or 3 rows of staggered shelf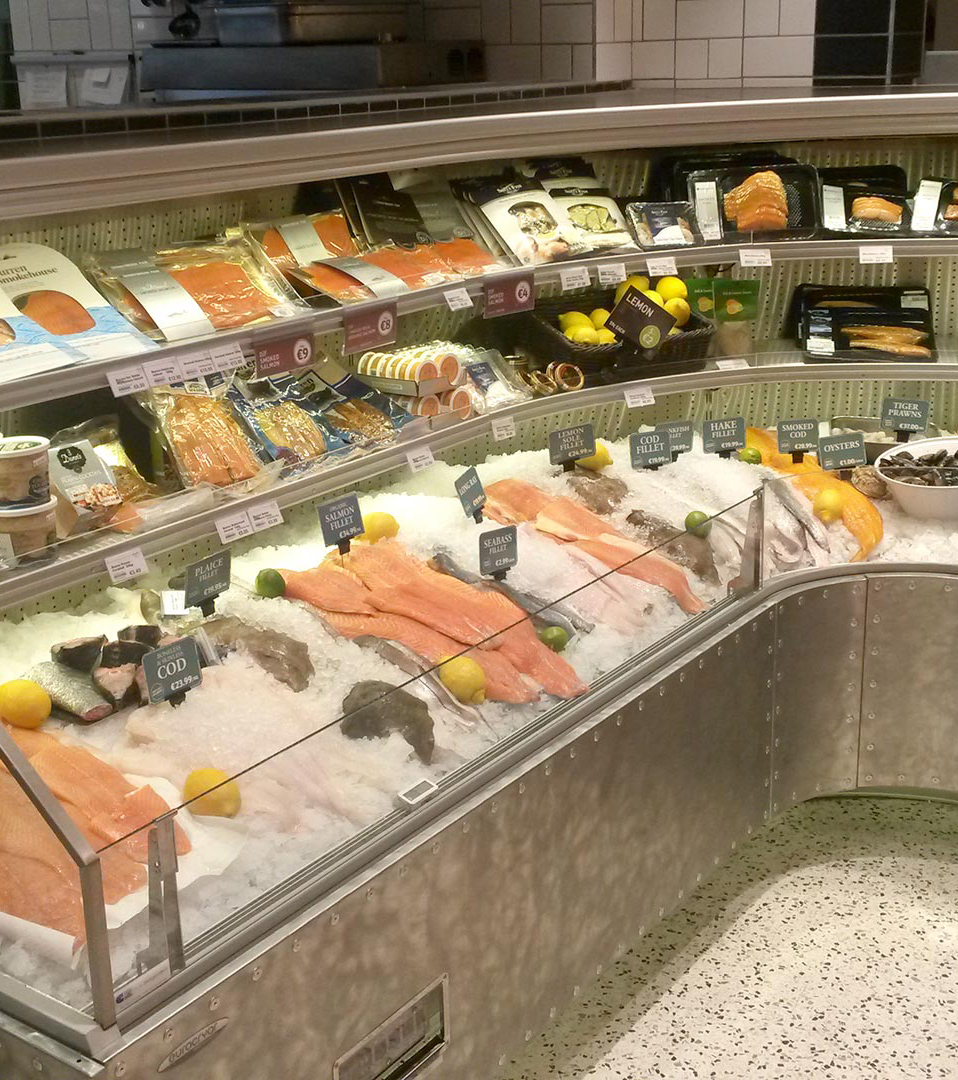 Eurocryor model TWIN self-service refrigerated mid-height display
A modular 3-tier cabinet for the display of pre-packed products. Suitable for all temperature classes from fresh meat to fruit & veg.
There are 3 versions that can be formatted as single-sided cabinets for locating against a wall, or as a back-to-back island with optional "shop-around" ends:
– Model TWIN full width 950mm wall cabinet/1940mm island cabinet
– Model TWIN-MIDI mid-width 765mm wall cabinet/1530mm island cabinet
– Model TWIN MINI narrow width 1285mm available only as a narrow back-to-back island
Low height single-tier versions of TWIN and TWIN-MIDI are available on request
All versions have stainless steel display decks plus glass shelves, glass back panels and LED internal lighting for maximum product visibility
The island format in particular is ideal for retail premises that have larger and/or open floor areas for customers to walk around, especially for artisan products or special promotions
Front finishes can be clad in a wide range of paint, laminated or wooden finishes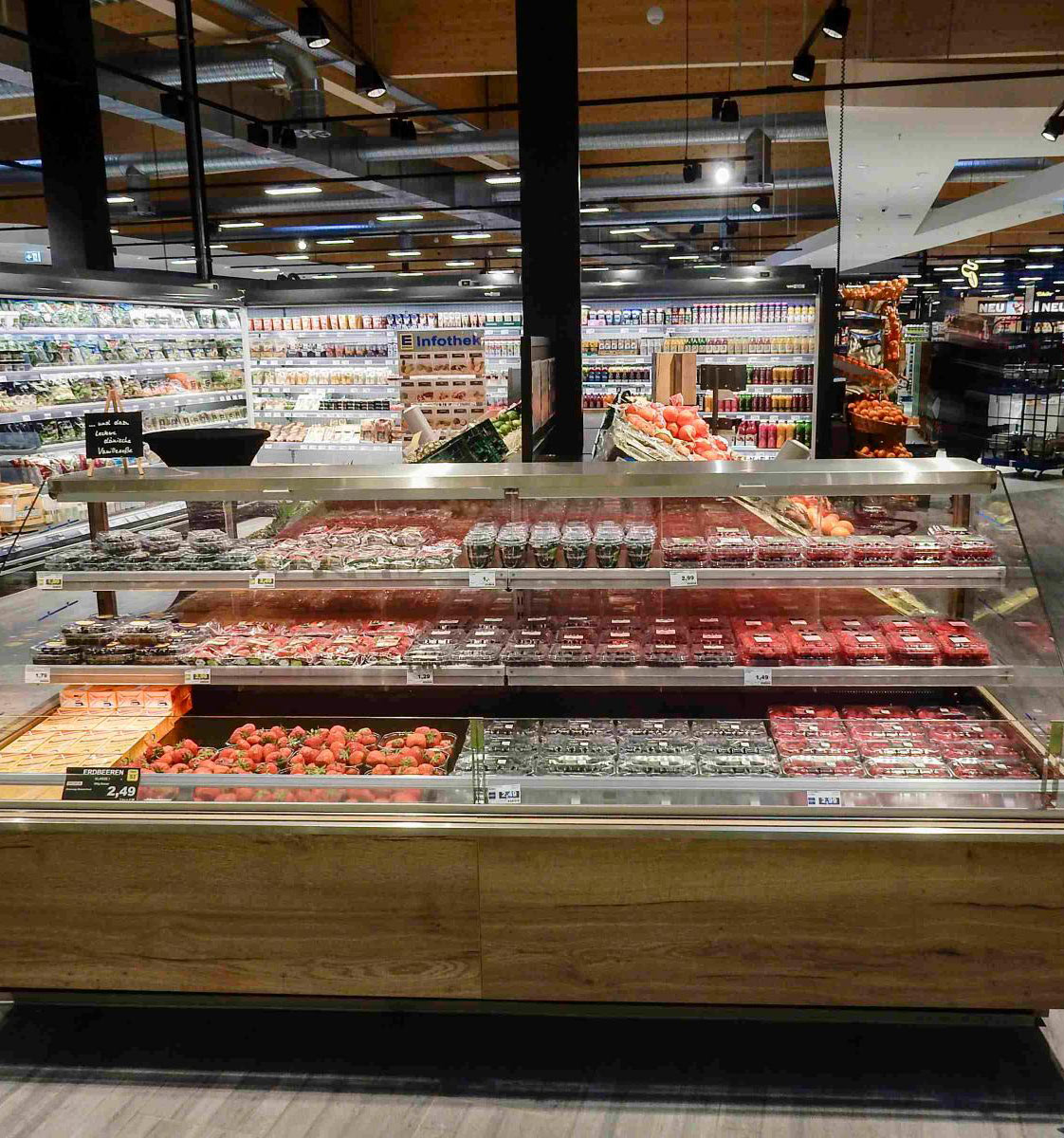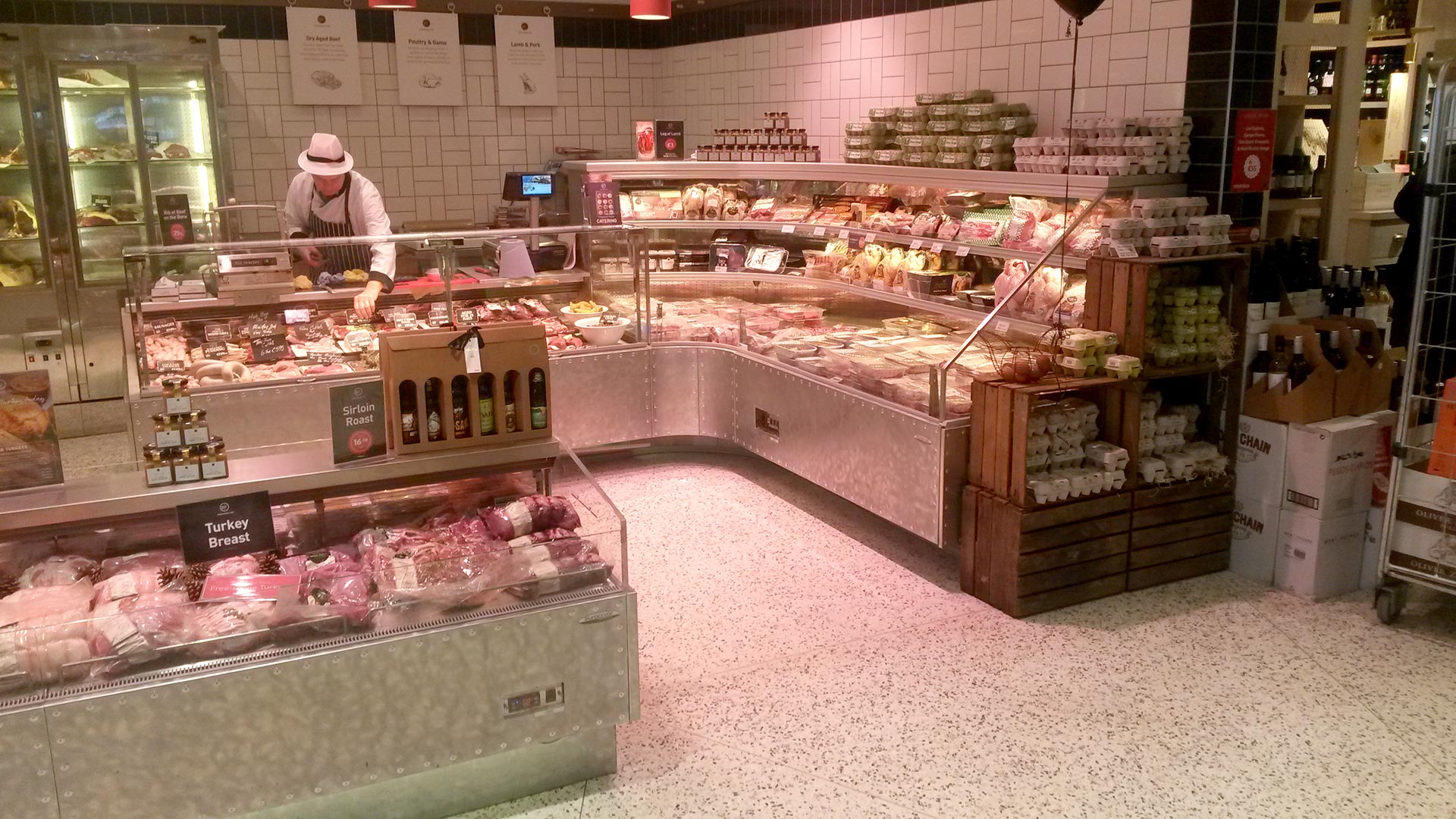 All shelves are manufactured in toughened glass with LED underlighting for maximum product visibility and easy cleaning. It can also be directly adjoined to the end or the middle of any Eurocryor custom-made serveover counter. This includes adding identical external front finishes including bespoke claddings where applicable.