WALL MULTIDECKS & FROZEN FOOD
Alongside a serveover counter most fresh food retailers will require additional self-service display cabinets for chilled and frozen pre-packed items. G-MAK can offer an extensive range of these cabinets both from the Epta group and from a network of approved manufacturers.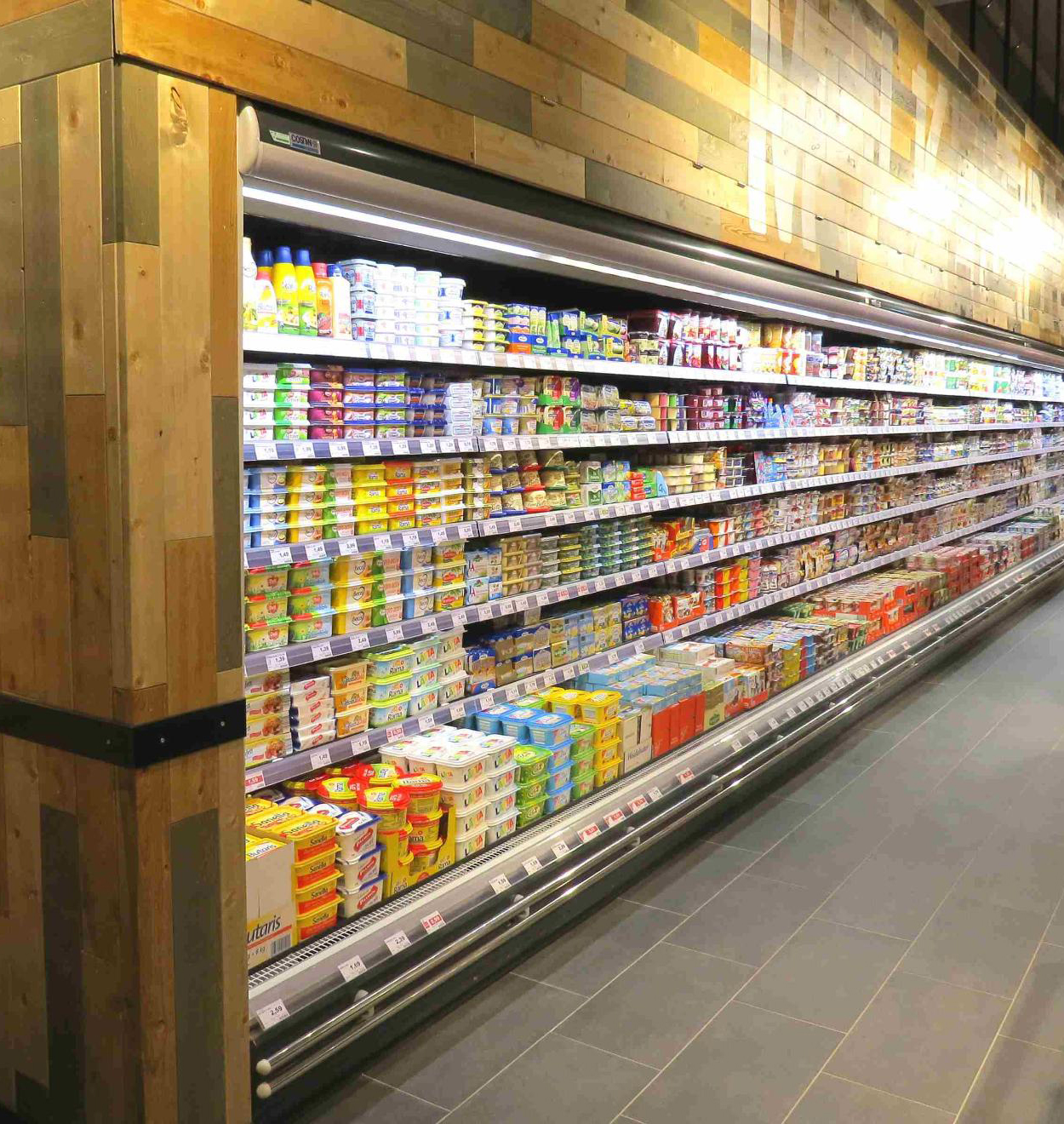 Wall-sited multidecks are ideal for any size of retail environment and can be used for pre-packed fresh meat, pre-packed cooked meat, open produce, sandwiches and drinks.
Available options from G-MAK (depending on model) include:
Individual modular cabinets, fully self-contained with integral refrigeration
Individual or longer linear runs of cabinet operated from remote condensing units
Energy-saving single glazed and double-glazed doors
Slimline depth 600-700mm, standard depth 700mm-900mm or wide depth 900-1100mm
Height varying from 1400mm to 2200mm
Display deck with 4-6 adjustable shelves and optional under-shelf lighting
Choice of external and internal colours
Most cabinets supplied with energy-efficient LED lighting and fans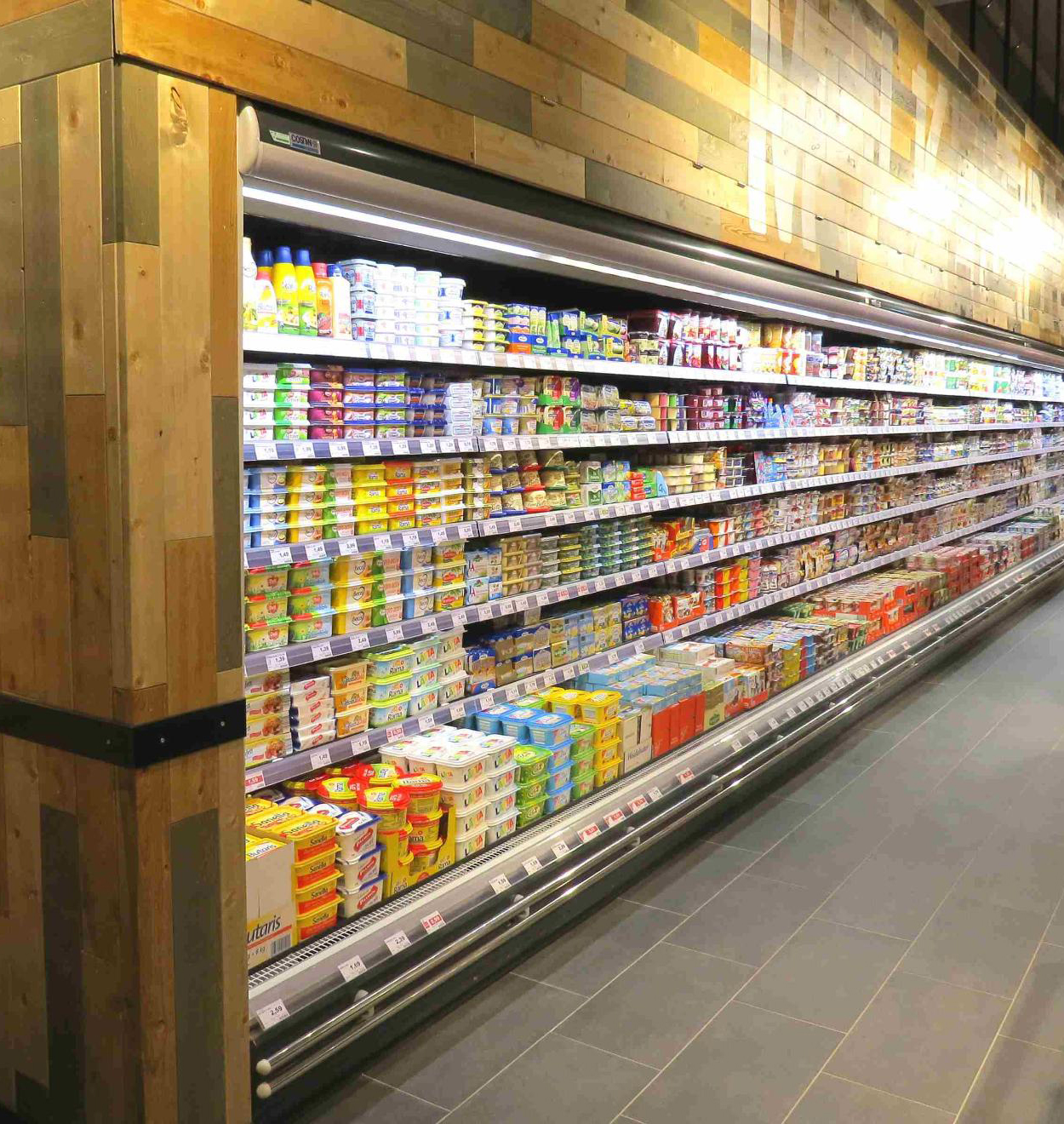 Wall-sited frozen food cabinets are often associated with larger retail premises but G-MAK can offer a diverse range of models to suit all requirements and shops:
Modular single glass door, double glass door, or triple-glass door upright freezers; fully self-contained with integral refrigeration and mounted on castors for extra versatility. Ideal where retail space is at a premium or for seasonal use
Longer linear runs of full glass door freezers operated from remote condensing units and available in slimline depth 800mm or standard 1000mm depth. This popular style of cabinet is mostly suited to frozen ready meals, produce, ice creams and smaller cuts of frozen meat
Half-glass door/half-well freezer cabinets (often known as "combi freezers") operated from remote condensing units. Ideal for larger farm shops and anything that requires a combination of larger "bulk-buy"-style freezer offers, combined with the facility to separately display standard-sized frozen products.
Many of our cabinets include money-saving features such as LED lighting and low-energy fans. Additionally, the lower well section on half-glass door cabinets now includes energy-saving sliding lids.